Imagine getting through life without ever having to dig for change or write a check. It doesn't have to be a dream. Use your free WCU Debit Mastercard® for all of your purchases — whether you are home or abroad.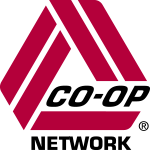 Our debit card is safer than carrying cash and more readily accepted than checks. Thanks to the CO-OP Network, you can access surcharge-free ATMs across the country! One tiny piece of plastic — a whole lot of versatility.
Details
Instant issue in-branch — get your card as soon as you open an account
Faster and easier than writing checks
EMV® technology makes your card nearly impossible to duplicate
CardNav Access (a free app that lets you freeze your card or block certain transactions)
Authorization process limits your risk for lost or stolen cards
Access to cash throughout the U.S. and around the world
Make withdrawals, transfers, inquiries, and deposits (where allowed) at ATMs
Enjoy the benefits that come with your WCU Debit Mastercard:

Zero Liability Protection
Mastercard Global Service
Extended Warranty
Purchase Assurance
Satisfaction Guarantee
Debit Card Overdraft Protection
WestStar Credit Union may, at its discretion, approve your everyday debit card transactions when you do not have enough available funds1 in your checking account at the time of the transaction. Standard overdraft fees will apply.
If you would like to have your transactions approved at our discretion, add debit card overdraft protection and avoid potential embarrassing declines at the point of sale. Debit card overdraft protection is what you need, when you need it most.
There is no fee to add the debit card overdraft protection to your account and no fee if you never use the service!
You must be enrolled in the courtesy overdraft program in order to protect your debit card transactions with debit card overdraft protection. Submit your request today. If you change your mind, don't worry — just complete this form to opt-out.
Important: Debit card overdraft protection is different from courtesy overdraft.
Courtesy overdraft will cover the payment of ACH/EFT and draft/check items when all available funds from all specified overdraft sources have been depleted. Learn more about courtesy overdraft.
If you have further questions, and would like to speak to a Member Service Representative, please call (800) 729-9328 Monday through Friday 8am to 6pm, or Saturday 9am to 1pm.
Some online merchants use Mastercard® SecureCode™ as part of the checkout process. If you haven't set up your private SecureCode yet, you can register your WCU Debit Mastercard or Mastercard Credit Card here now, and be ready when online merchants ask for it.
1See the Important Account Information booklet for additional information regarding "Your Available Balance."
For cardholder assistance, loss or theft, call 702-791-4777 or 800-729-9328 for 24-hour assistance. For blocked/declines after hours please call 888-241-2440.
Access your funds with just a swipe!